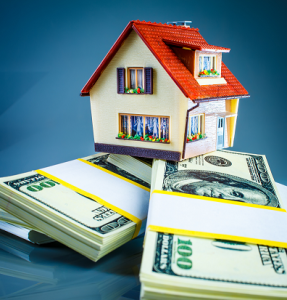 Obviously when a homeowner determines what home improvement project they are going to have done, the end goal in mind is to have it impact the value of their home positively. It's important to remember when doing a home improvement project that you rarely get every penny spent back in the form of increased home value.
For example, if a homeowner performs a completely kitchen remodel where they install high end cabinetry, solid surface counters, and quality flooring that costs $30,000, the homes value will likely not increase $30,000. There is a no dollar amount that can be placed on the personal enjoyment a home improvement project will bring to a homeowner. If a homeowner spends lots of their time entertaining and cooking in their kitchen, the personal enjoyment level will be very high since they will likely spend lots of time in their beautiful new kitchen
What Home Improvement Projects Increase a Homes Value
There are many home improvement projects that will increase a homes value that can be costly and others that are not. Below are some of the best home improvement projects that generally increase a homes value.
Adding additional square footage to a home - This can be done by remodeling a walk-up attic or finishing a basement. It's important that when finishing these home improvement projects that they are done properly and legally. By legally, it's recommended that anytime you create additional living space that you acquire a permit from your local municipality.
Kitchen Improvements/Upgrades - Have you ever heard the saying, "kitchens sell homes?" This is an absolutely true statement. The fact is that a kitchen remodel or upgrade can be the most expensive in the house but doesn't have to be. One general rule of thumb when completing a kitchen remodel is to spend no more than 10% of the homes value.
Bathroom Updates/Improvements - Another important room that can help sell a home is the bathroom(s). Like a kitchen update, the bathroom can be another expensive home improvement project. The possibilities are endless when it comes to a bathroom update. Soap stone vanities, granite top vanities, and the list goes on and on. When completing a bathroom update, it's recommended to not spend more than 5% of the homes value on the project.
What Home Improvement Projects Should You Avoid
You're probably wondering what home improvement projects should be avoided for resale and ones that can potentially decrease the value of a home. Below are some of the most popular home improvement projects that homeowners should avoid as they can potentially decrease the value of a home.
Sun Room/3-Season Rooms - The cost of a sun room can be very high. High quality sun rooms can cost upwards of $50,000 to build. Since sun rooms are generally not heated and do not count towards a homes square footage, they are generally not a value increaser.
Building A Garage - Depending on the home values in a given area, adding a garage or adding onto an existing garage may not make sense. Certainly anytime you add a garage it will increase the value of a home, however, it's likely the garage will not yield enough of an increase of the value of the home to warrant the project. If the cost to build a garage is $25,000, it may only add $5,000-$10,000 to the homes value.
Built in electronics/Home automation - Yes most homeowners love gadgets in their homes. It's pretty cool to show off your cool technologies to your friends and family. However,choosing to add a home theater to a home can possibly hurt a homes value because it may not appeal to the masses. Just because one homeowner loves to watch their movies doesn't mean all do. It can be seen as an additional expense having to remove the theater.
Final Thoughts
It's important to always keep in mind when choosing between home improvement projects what impact they will have on a homes value. If you're not sure what impact it may have, consult with a real estate professional.
A local real estate professional views homes on a daily basis and knows what the buyers are looking for at that moment in time. A top real estate professional should be able to advise you whether or not the project you're thinking about completing will increase, decrease, or do nothing to the value of your home. Your home is an investment and certainly the last thing you want for an investment is to have it lose value!