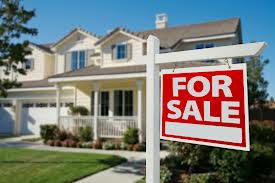 If you want to make the most of your renovation dollars when selling your home, be sure to repair that leaky roof before springing for a fabulous new kitchen. While a new kitchen may sound enticing, simply upgrading it is likely all you'll need to attract prospective buyers. Today's buyers are purchasing the basics, and they want them in good shape!
There are ten home remodeling projects that will pay you back, and help you to recoup 80% or better, simply because "they increase the value of the property."
Here are the following home remodeling projects to consider first:
New Garage Doors
A Wood Deck
Exterior Siding
Bathroom Updates
Kitchen Updates
New Energy-Efficient Windows
Basement Remodel
Powerwash
​Manicured Yard
Paint the Front Door
In HGTV's Online Remodeling Magazine, Kathy McCleary says, "Basic maintenance, such as the roof and exterior painting, are frequently more important than an awesome kitchen." "Buyers want to take the basic systems for granted … Maintenance can chew up a lot of cash quickly, and people are afraid of that."
Hot urban markets may be the exception. In the hottest housing markets, springing for a kitchen or bath remodel is a surefire investment, often returning more than 100 percent of the cost.
If you are thinking about selling your home, please contact me for guidance on how to leverage and maximize the sale of your home.