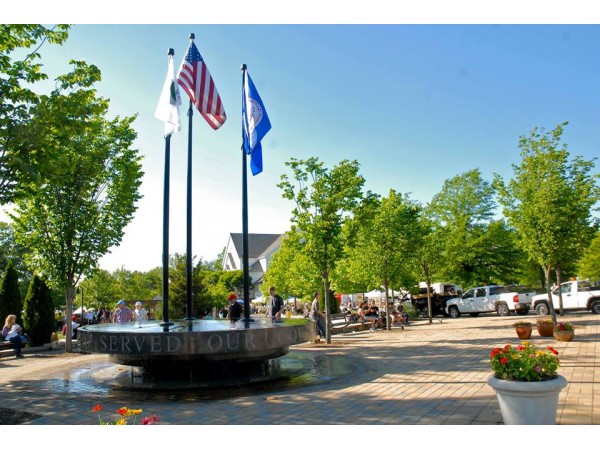 Data from the 2016 Town of Vienna Community Survey, a statistically valid instrument that was implemented in March 2016, indicates that 98% of citizen-respondents find Vienna an excellent or good place to raise and educate children. Ninety-seven percent say Vienna is an excellent/good place to live, and 96% would recommend living in Vienna to someone who asked. As a place for play, recreation, and leisure, 88% of respondents rated Vienna highly.
Citizens' high ratings of the Vienna community and Town services compare favorably to national and Mid-Atlantic benchmarks. Vienna scored significantly higher (by 10 points or more) in 28 categories when compared to national and Mid-Atlantic benchmarks provided by ETC Institute, an Olathe, Kansas-based firm that administered Vienna's survey. Some of those categories in which Vienna scored significantly above the benchmarks include satisfaction with parks and recreation facilities, police response times in emergencies, level of public involvement in decision-making, cleanup of junk/debris on private property, availability of information regarding Town services and programs, Vienna as a place to live and raise children, and value of services received for taxes paid.
In rating citizen satisfaction with the value of Town services received for taxes paid, Vienna's ratings (74% were "satisfied" or "very satisfied") were 25 points higher than the Mid-Atlantic (49%) benchmark and 27 higher than the national benchmark (47%).
The 2016 Town of Vienna Community Survey was mailed to a random sample of 4,000 Town of Vienna households in March. A total of 897 surveys were completed for a 22% response rate. ETC Institute reports that a typical response rate is 10-12%.
In addition to reporting current opinions about the quality of Town programs and services and providing comparisons to benchmarks, ETC also provided comparisons to 2014 Town of Vienna Community Survey results.
Citizen ratings were up in 52 categories, down in 17 categories, and remained the same in three. Among the areas where citizen's ratings were significantly higher (5 points or more): quality of public information; police services, especially crime prevention efforts; enforcement of Town regulations, especially regarding signs in rights-of-way and mowing/weeding private properties; maintenance of streets; planning and zoning and transportation services, especially ease and safety of biking; and overall parks and recreation services, especially the quality of facilities, ease of registering for activities, and variety of programs.
While satisfaction was up significantly regarding traffic flow on Maple Avenue – 32% of respondents reported being satisfied in 2016 compared to 17% in 2014 – it's noteworthy that more respondents (47%) remain dissatisfied or very dissatisfied with Maple Avenue traffic flow.
Among areas where there was a significant decrease (5 or more points) in citizens' satisfaction are how quickly staff responds to requests; the feeling of safety in general, especially in commercial areas at night; parks and recreation children's programming; and Vienna as a place to retire.
Forty-four percent of survey respondents said Vienna was a good or excellent place to retire as compared to 56% in 2014. Interestingly, tabular data shows that 55% of respondents who are 65-74 years old rated Vienna as a good or excellent place to live in the 2016 survey while 70.6% of respondents 75 and older rated the Town highly; approximately one-third of younger respondents were neutral on the topic.
Among the highest rated initiatives that citizens would like the Town to address over the next 5 years are:
economic development strategies to sustain/enhance the downtown commercial area (89%)
additional sidewalks/trails for better connections (87%)
park facilities and recreational programming (86%)
mixed-use development along Maple Avenue (75%).
Selected additional survey findings:
Rated feeling of safety in Vienna as good or excellent: 94%
Read the Town newsletter in the past 12 months: 96%
Visited a Town of Vienna park in past 12 months: 87%
Satisfied with overall quality of police services: 89%
Attended a Town of Vienna event in past 12 months: 70%
Satisfied with safety ease of walking and biking in Vienna: 89% and 81%, respectively
Satisfied with overall cleanliness of the Town: 90%